Isolate Splash Cocktail is a premium clear juice-type isolate protein product that brings real cocktail experience to your protein drinks.
ISOLATE SPLASH COCKTAIL
Buy 2 or more at $39.99 each
Earn 3X the Fitcoin! Purchase this product now and earn Fitcoin
SKU:   UPC:
Real cocktail flavoured protein!


> Refreshing cocktail flavours
> Summer Exclusive flavours
> Premium Quality JUICE-TYPE protein
> Non-alcoholic
LEARN MORE
PRODUCT DETAILS
Isolate Splash Cocktail™ is a different type of protein. Isolate Splash Cocktail™ uses an exclusive flavouring system that makes a juice-like protein shake that tastes just like your favourite Drinks! If you feel like having a protein supplement that is different from all the other milkshake-style products on the market, Isolate Splash Cocktail™ will simply blow your mind! Isolate Splash Cocktail™ is the first candy-flavoured protein powder that has absolutely no milky texture or aftertaste!
Ingredients:
Isolate Splash Protein Matrix (whey protein isolate, premium hydrolyzed peptides marine collagen), maltodextrin, Natural flavours, Lysine, Waxy maize, Sucralose, Citric acid, Malic acid, Natural colour, Stevia.
Contains:
Milk (Whey) and Soy (Lecithin) and Fish (collagen) ingredients
SUPERIOR FORMULA
Isolate Splash Cocktail™ supplies your body with 24 grams of protein of the highest biological value possible, allowing your body to easily absorb all the benefits of protein!
Lactose intolerance affects a great number of individuals. Isolate Splash Cocktail™ has been carefully engineered to supply lactose intolerant individuals with a protein supplement that is right for them!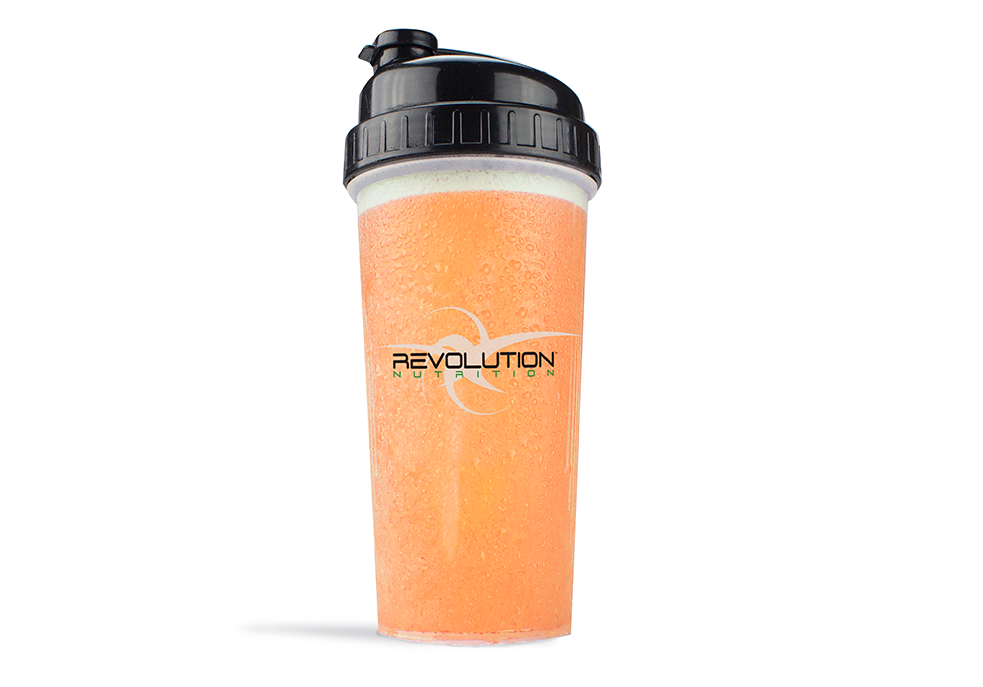 HOW TO TAKE ISOLATE SPLASH COCKTAIL™
Mix 1 heaping scoop of Isolate Splash Cocktail™ (35g) with 200-250 ml of cold water. Use a shaker bottle for better results.
Isolate Splash Cocktail™ is a dietary supplement, do not use as a unique source of food.
Revolution Nutrition™ has earned a solid reputation as the best tasting sports supplements on the market today. We always take the time and effort to create flavours that are simply second to none so that each and every one of our consumers is always 100% satisfied.
5.00 out of 5 stars
7 Reviews
Let us know what you think...
What others are saying
JWindh

- October 29, 2022

Not gonna lie, I was suspicious of all the rave reviews... fake? Then I received my order and started sampling. I ordered pina colada and strawberry daiquiri and they're both amazing, but pina colada is out of this world. Wish there was a larger size. Going to try mango margarita next but pina colada will be my go-to for sure.

Got a smaple size for free with my order and have to say I'm impressed! It's pretty good!

rysarenae11

- June 8, 2022

I was skeptical that it was going to taste good but I was so wrong. Definetly an amazing taste choice.

The cocktail flavors are amazing

Gabrielle Demore

- May 31, 2022

Just tried the Blue Lagoon, it tastes great and mixes well. Definitely going to try the other flavours.

emmen.08pilaff

- May 26, 2022

Tastes awesome, definitely tastes kinda like a strawberry daiquiri-ish, and smells like strawberry. It tuns a pink colour when you mix it. I'd say that 250 ml of water is not enough since I mixed it into 1.5 cups and still found it really sweet. The sweetness distracts from the strawberry flavour, however there is absolutely no thought while drinking it that it's not terrible for you