Creatine HCl is a naturally occurring compound found in the body, known for its powerful effects on muscle strength.
CREATINE HCL
Earn 5X the Fitcoin! Purchase this product now and earnFitcoin
SKU:   UPC:
ULTRA CONCENTRATED CREATINE HCL

➢ Increase Fat-FREE Body Mass
➢ Improves High Intencity Performance
➢ Increases Muscle Energy Levels

LEARN MORE
PRODUCT DETAILS
Creatine HCL is more effective because combining the creatine molecule with the hydrochloride group lowers the pH, making it more acidic. This significantly increases its solubility in fluids.
Creatine HCL mixes almost instantly in water with no sediment sitting in the bottom of the glass. Any particles that settle to the bottom of a cup are ingredients that will sit in your intestines and not be absorbed properly. This will also cause water to be pulled into the intestines, causing stomach discomfort and diarrhea.
Creatine HCL has been shown in the lab to be about 40 times more soluble in liquids than creatine monohydrate. Furthermore, research shows that when subjects consume the same quantity of creatine HCL and creatine monohydrate, the creatine HCL is absorbed by the intestines around 60% better than creatine monohydrate. This means that a smaller dose of creatine HCL will give you similar results as creatine monohydrate. With greater solubility in fluid, greater absorption by the intestines and a much smaller dose, the chance of stomach issues and subcutaneous water retention, is significantly reduced.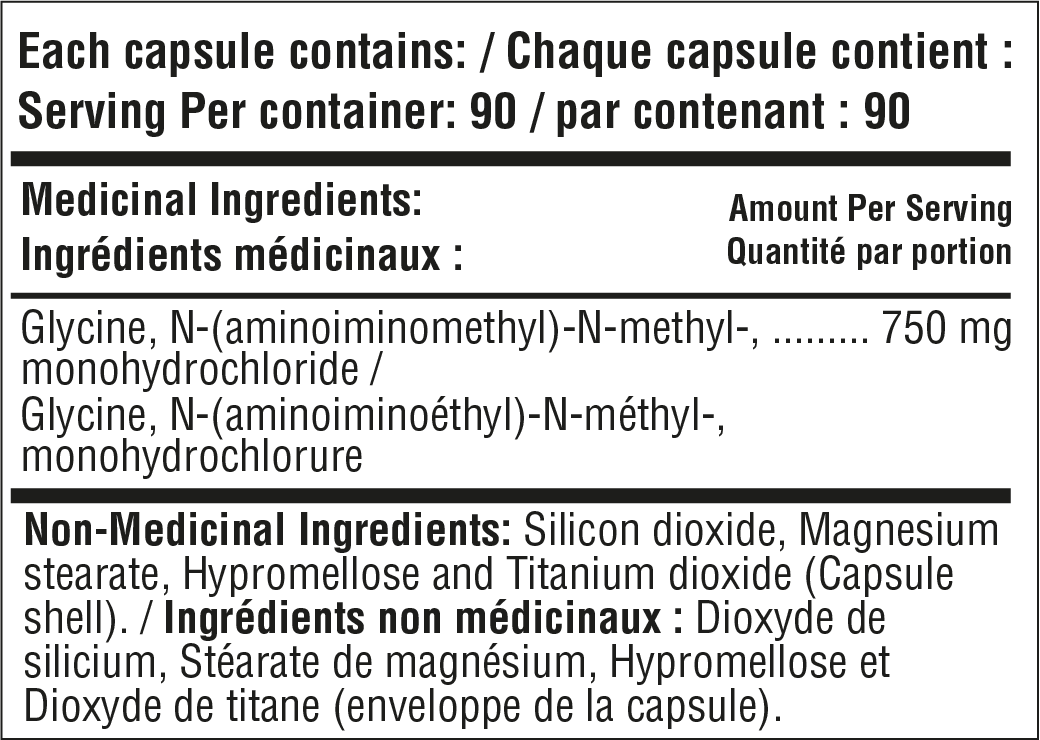 The Ultimate Workout Supplement
Creatine HCL is a naturally occurring compound in the body, and is known for its powerful effects on physical performance and muscle strength. It works by increasing the body's stores of phosphocreatine, which is used as an energy source during high-intensity exercise. This makes it a popular choice among athletes, bodybuilders, and anyone looking to enhance their physical performance. In addition, Creatine HCL has been shown to improve recovery time, muscle size, and overall strength, making it an essential supplement for anyone looking to maximize their workout results.
CLEAN
Revolution Nutrition's bulk series is free from dyes, additives, artificial flavours and artificial colours. 100% clean.
Our products are manufactured and packaged in our own Good Manufacturing Practices (GMP) certified facility to ensure the highest standards. Quality checks throughout the production process to ensure we have exceptional products. Every lot is tested in-house by our Quality Assurance department and by a third-party laboratory to ensure maximum quality control to fulfill our promise for superior products.
How to take Creatine HCL
Adults: 2 capsules, 2 times per day
4.50 out of 5 stars
2 Reviews
Let us know what you think...
What others are saying
just started using creatine powder again and it has definitely helped with my gains. I'll get the capsule as they are easier to use .

I was waiting for creatine capsules from you guys, easy too take and good price.