Revolution Nutrition's Bull Dose Rush pre-workout is formulated with Citrulline Malate, Beta-Alanine and Agmatine to offer maximum pump and energy boost!
BULL DOSE RUSH
Earn 5X the Fitcoin! Purchase this product now and earnFitcoin
SKU:   UPC:
Best pre-workout: Power, Intensity, Ultimate Focus!
➢ Maximizes pumps & strength
➢ Supports focus & intensity
➢ Ultimate performancE
LEARN MORE
PRODUCT DETAILS
Revolution Nutrition™ Bull Dose Rush is the highest performing pre workout, designed to offer maximum pump and energy boost for high level training routines.
Supplement Facts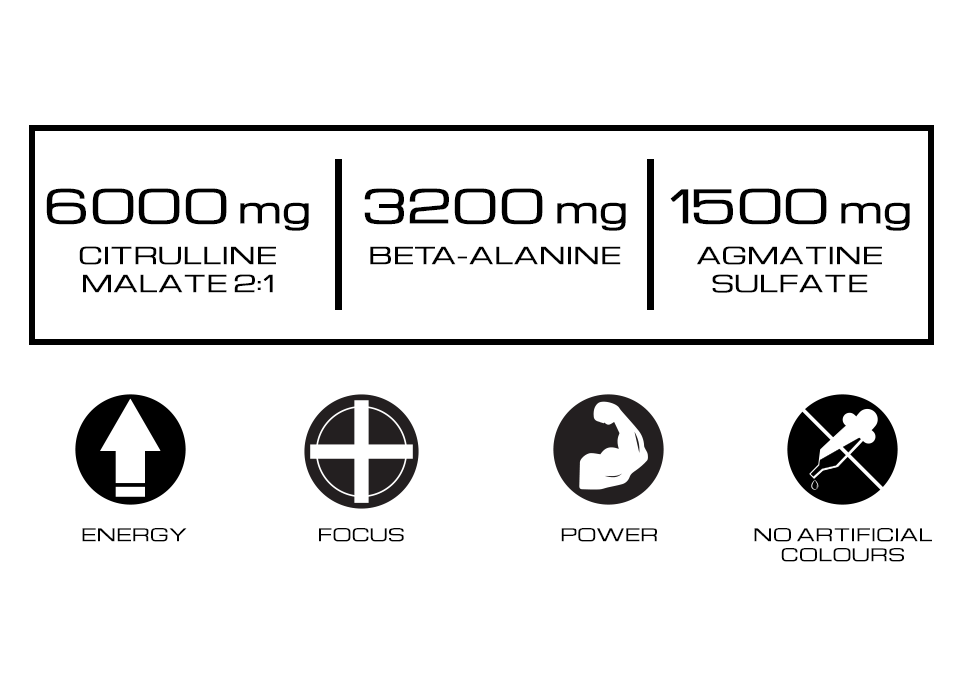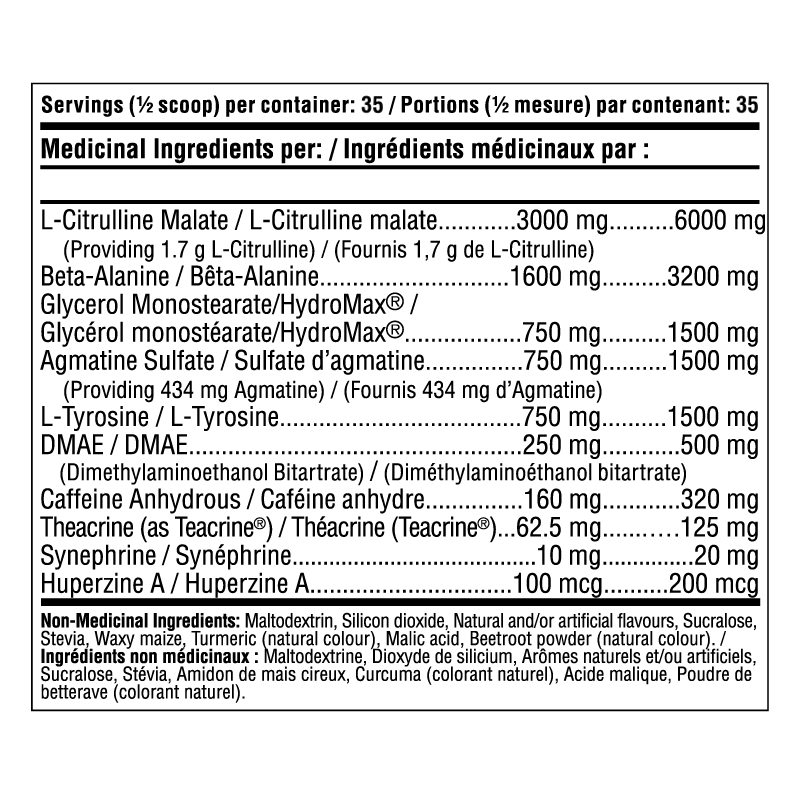 SUPERIOR FORMULA
PUMPS AND MORE!
Formulated with Citrulline Malate, Beta-Alanine and Agmatine, Bull Dose Rush gives you muscle pumps and vascularity like never before!
Bull Dose Rush also contains powerful stimulants like Caffeine, TeaCrine, and Synephrine, to let you experience the intensity and rush you are looking for…but there is more! DMAE (dimethylaminoethanol bitartrate) has also been added to this incredible formula to activate neurotransmitter activity so that you achieve tunnel-vision focus!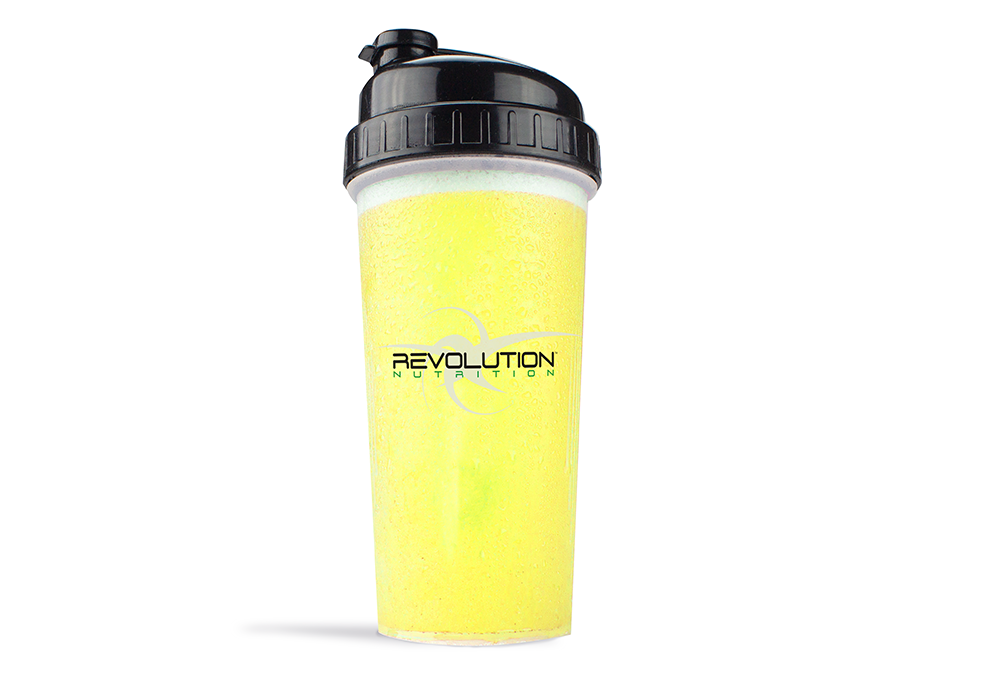 HOW TO TAKE
Mix ½ scoop of Bull Dose Rush in 10oz of water immediately before consumption. Drink prior to your workout. Do not exceed two ½ scoop in any 24-hour period.
BECAUSE TASTE MATTERS
Revolution Nutrition™ has earned a solid reputation as the best tasting sports supplements on the market today. We always take the time and effort to create flavours that are simply second to none so that each and every one of our consumers is always 100% satisfied.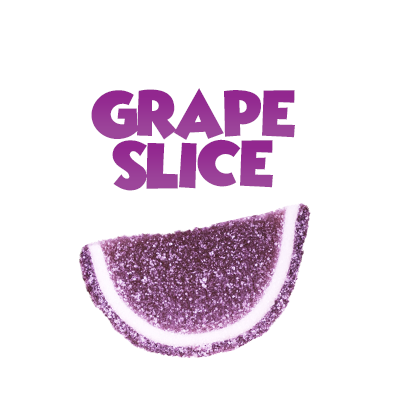 4.90 out of 5 stars
175 Reviews
Let us know what you think...
What others are saying
Banana pop is excellent!!

Kristopher

- March 25, 2023

So I tried both the banana pop and the peach. The peach was good also but the banana pop was the flavour for me. Just one downfall, it's impossible to mix all the grits out in a shaker cup. There isn't many but a few are always in there. With a blender you would likely fix the little grains.

I get the cherry and the peach flavours. Love them!! Like getting a candy fix without the sugar. The formula gives you that warm fuzzy feeling that makes you want to train harder. Love the extra energy and drive and focus it gives you. Amazing quality and product for the price.

The impact pump really helps to give you that pump which motivates you to train even more intense.

Christian Kiss

- January 24, 2023

The flavour was not great and I find there's a lot of granules at the bottom of my shaker cup that I need to rinse and drink after the main portion. Besides these two complaints this pre workout works extremely well even at a half scoop portion. Definitely recommended especially with the regular sales which make it extremely affordable for the quality.

Great beginning pre workout

Great beginning pre workout, definitely gives you a boost. Helps get a big pump without the shakes! I got the Candy Peach and its amazing!!!

gives me an insane pump and pushes us harder through the workout, will be buying again!

I take this 30mins before my workout, taste good, a little bit sweet

Taste good and results were immediate and long lasting, I'm a big fan of this product